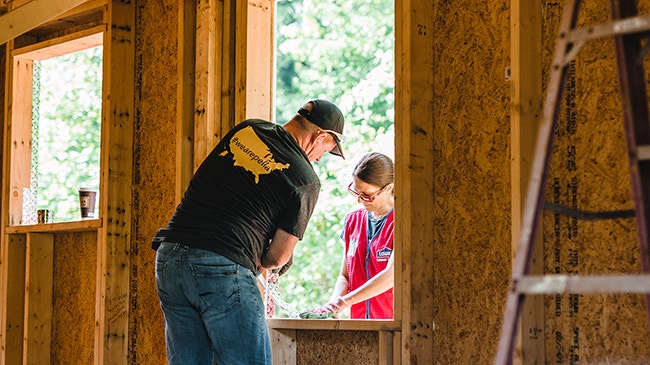 Building A Home To Change A Life
Partnering with Lowe's to leave a lasting impact on a Habitat for Humanity home in Statesville, North Carolina.
Recently, Pella and Lowe's partnered to build a home for Habitat for Humanity in North Carolina. Watch this video and read the story to find out how Pella and Lowe's worked to make a life-altering change for a family in need.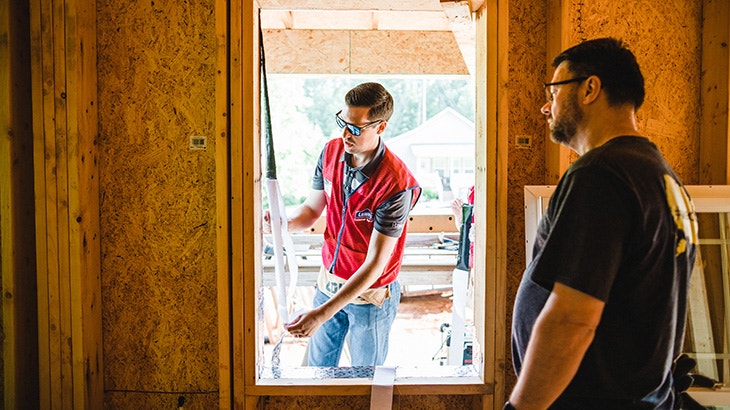 Partnerships to Change a Community
For almost two decades, Pella has been proud to work with Lowe's. When an opportunity to partner on a new build presented itself, the choice for windows was an easy one.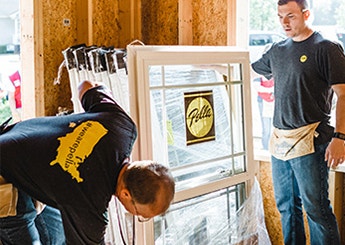 In early 2019, planning began for the Habitat for Humanity home. We provided easy-care vinyl windows and a low-maintenance fiberglass entry door. The Pella and Lowe's teams were excited to install Pella® windows and doors from Lowe's into a new home for a deserving family.
We don't just make windows and doors. We make products that help turn a house into a home. The team members that helped work on this project were proud to install Pella windows and doors with long-lasting beauty and performance alongside the Lowe's team members.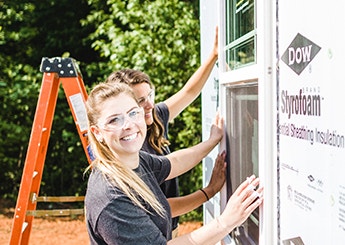 Our team members enjoyed building bonds across organizations and the opportunity to live out Habitat for Humanity's values. Volunteering with Habitat for Humanity was fulfilling work and we enjoyed helping families build a better life.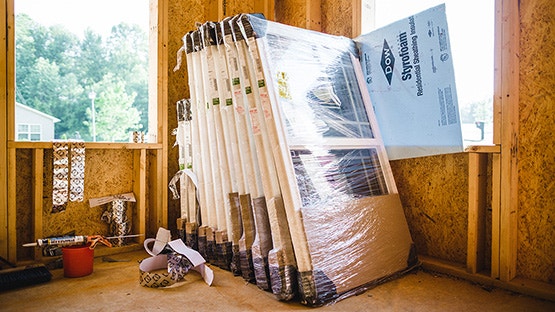 Installation Day
On the day of installation, we broke into small groups and installed the windows. This included using Pella SmartFlash tape, leveling, shimming, fastening and applying foam sealant. Pella sales representatives were on hand to provide installation training and supervise the groups as they worked.
While working on this project, many of our team members had a recurring thought – it's not just a window, it's part of someone's home. This mindset carries through to the work that we complete every day. We have a passion to give back to the communities where we live and work, and this project has allowed Pella and Lowe's to leave a lasting impact.
Pella Products Used for This Project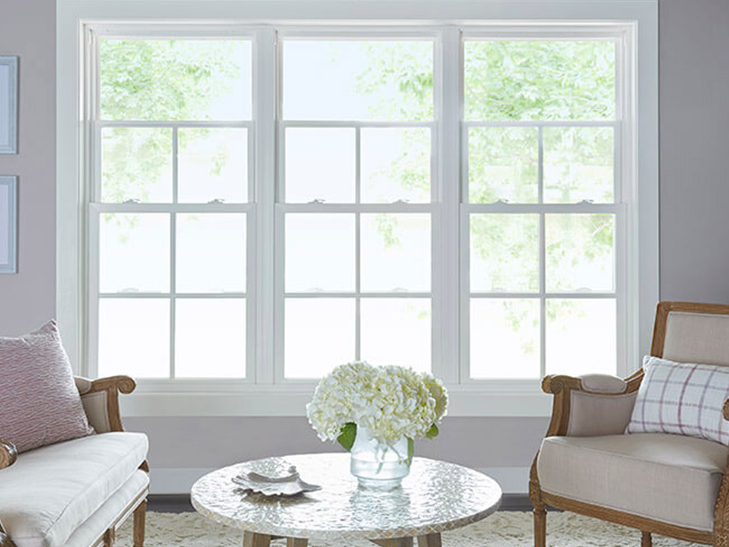 Pella® 250 Series windows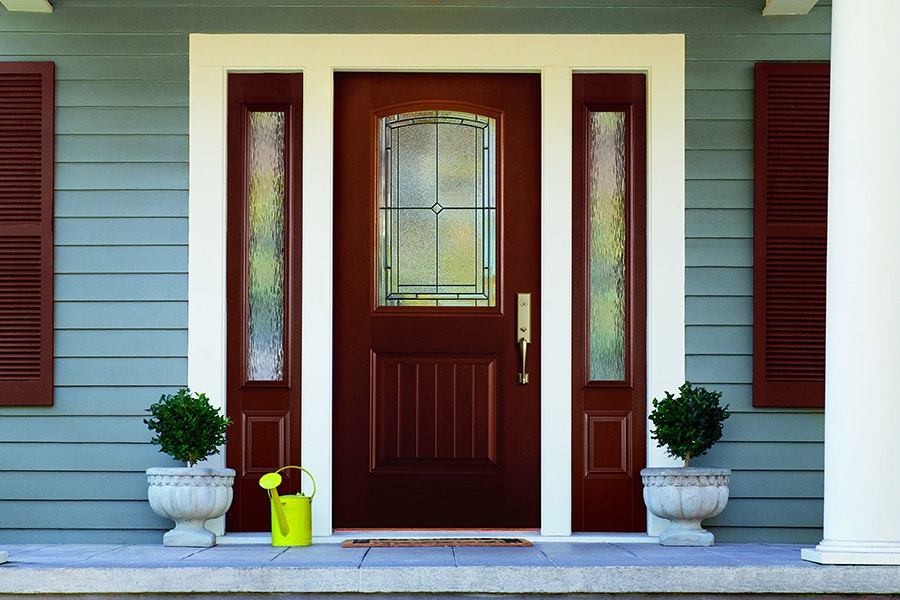 Pella® Fiberglass Entry Doors