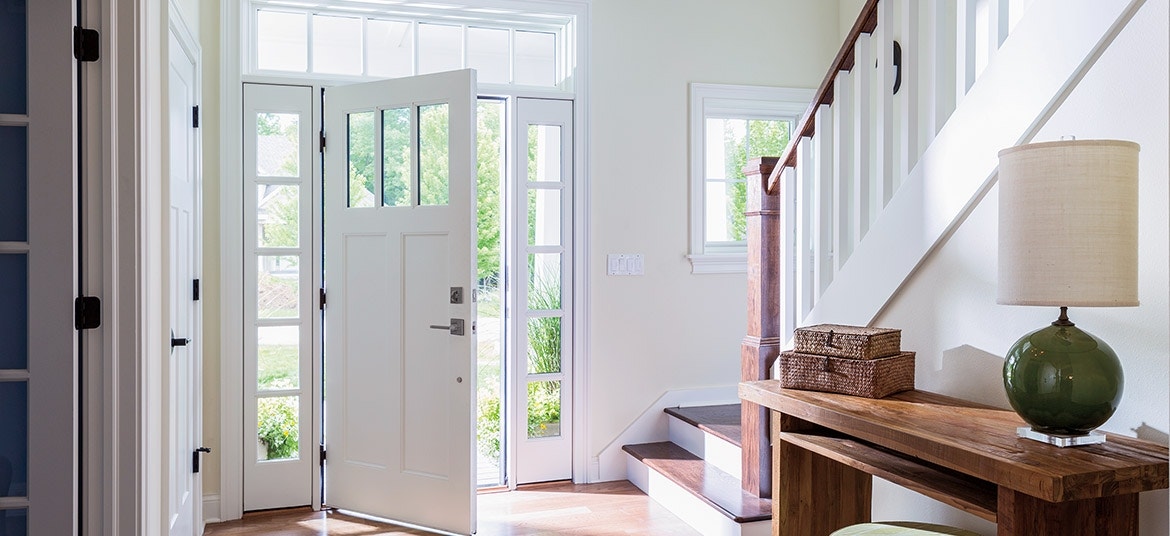 Insynctive Technology
Beautiful windows and doors that help you protect what matters most.
How It Works
Intentionally designed to do more than what meets the eye – hidden security sensors preserve the beauty of your Pella® window and doors while protecting what matters most.
What is Pella Insynctive Technology?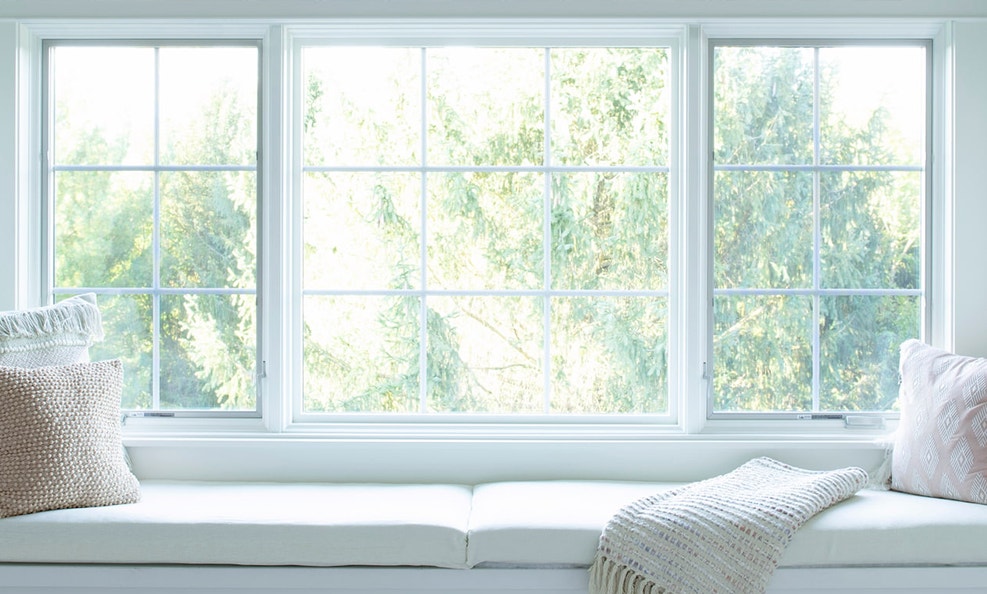 With just a tap, you can check your windows and doors and control blinds and shades from virtually anywhere.40 Check if windows and doors are open or closed and whether doors are locked or unlocked and get real-time notifications when windows and doors are opened or unlocked.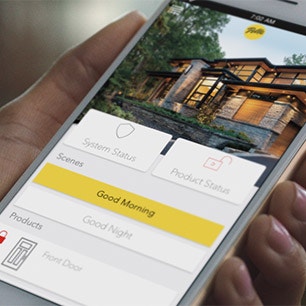 Pella's factory-installed security sensors integrate hidden technology into your windows and doors. Pella is the first window manufacturer to introduce a free app to self-monitor windows and doors and control your motorized between-the-glass blinds or shades through the power of Insynctive technology.

Why smart technology from Pella?
As a leader in window and door innovation, Pella is devoted to smart, practical innovation that makes life easier. Pella products with Insynctive technology maintain the stylistic integrity of your home while improving your peace of mind.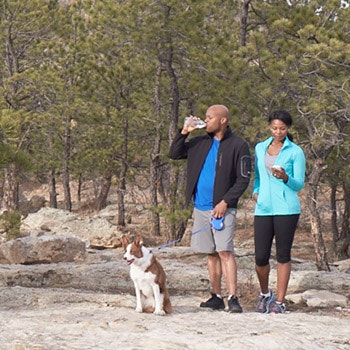 Monitor your windows and doors from virtually anywhere with the Insynctive App. Be confident your home is the way you left it.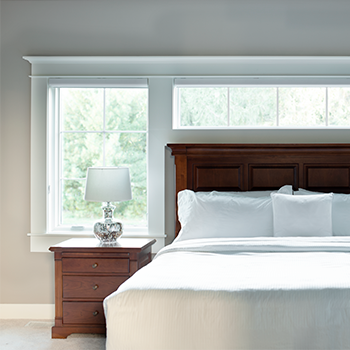 Use the Insynctive App or remote to raise and lower integrated blinds and shades that are out of reach.
Insynctive Technology is Available on: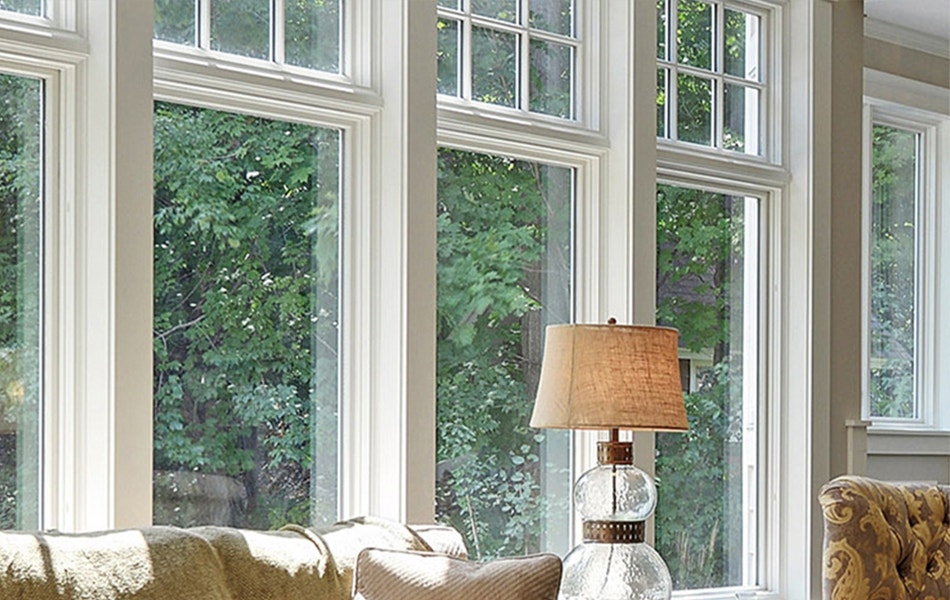 Stunning craftsmanship with classic aesthetics featuring fine-furniture details
Virtually unlimited design choices including custom sizes and grille patterns
Beautiful hardware in rich patinas and other timeless finishes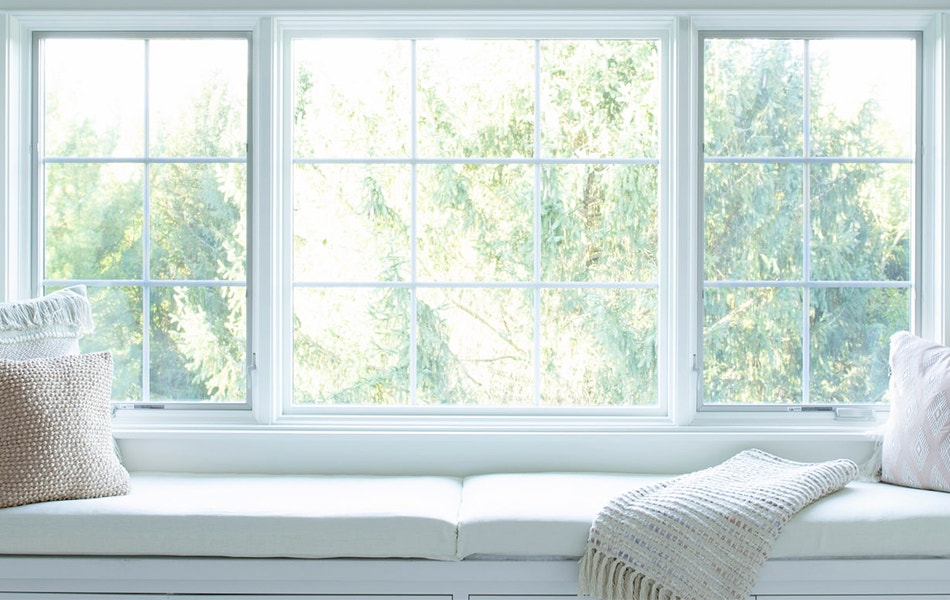 Natural beauty of wood with the most desired features and options
Available performance solutions offer an unbeatable combination of energy efficiency, sound control and value.43
Packed with flexible and practical innovations and solutions for every room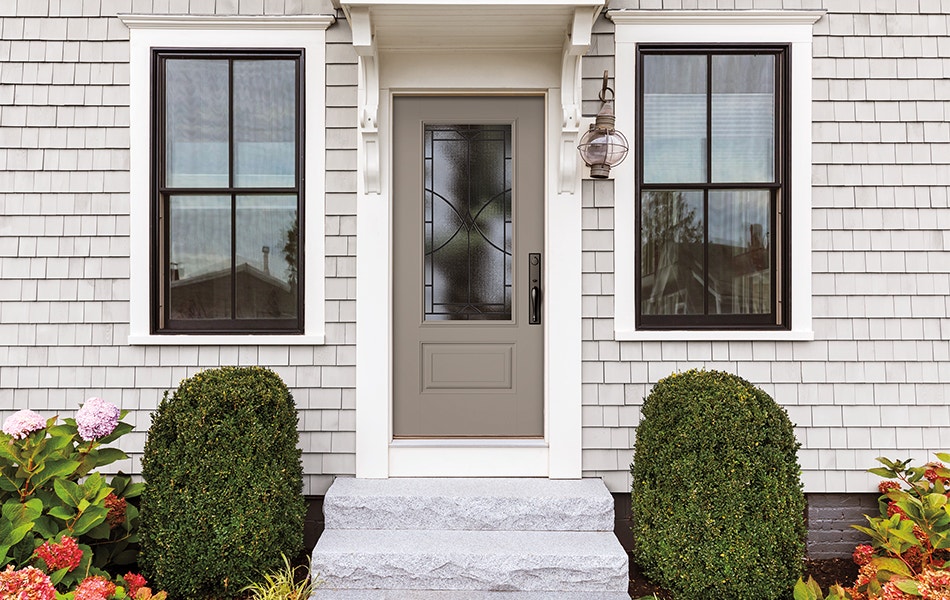 Fiberglass or Steel Entry Doors
Extensive style choices and sizes.
Choice of prefinished stained or painted fiberglass or painted steel doors.
Innovative frame system is rot resistant and provides years of exceptional energy efficiency and performance.
Low-maintenance durability.