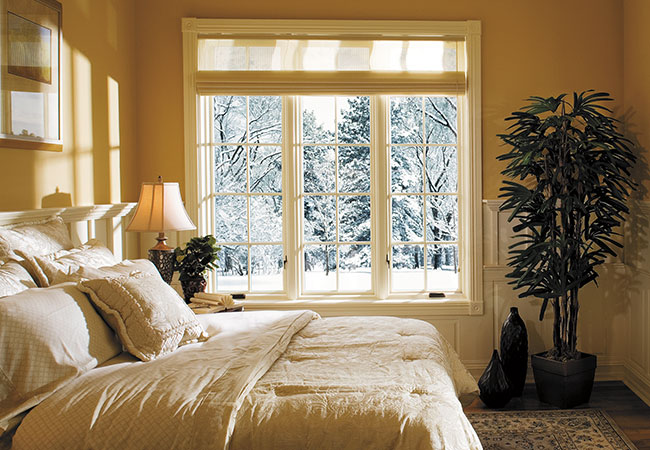 Energy Efficiency 101: Your Guide to Finding the Right Windows
5 things to look for when shopping for new energy-efficient windows.
Increased energy efficiency is expected when you install any new window, but some products are better than others. Look for these 5 things that can help improve performance and increase comfort in your home.
Glass
Choose windows with double- or triple-pane glass. Multiple panes of glass create an air chamber that can dramatically increase energy efficiency.
Installation
Faulty installation could result in drafts, water infiltration and poor operation of your windows. Proper installation helps ensure a tight seal for increased energy efficiency and easy operation.
Exposure
Different areas of your home may benefit from specific Low-E (low-emissivity) glass types that can help block the heat of the sun as well as provide excellent insulation from the cold. Low-E glass types can block harmful UV rays which helps prevent fade damage.
Region
Climate and weather patterns can help determine what kind of windows and glass types are best suited to increase the energy efficiency and comfort of your home.
Frame
Pella offers three energy-efficient frame types. Choose the material that's right for your home.
Look for the Labels
ENERGY STAR® certified.
Installing ENERGY STAR certified windows and doors lowers energy costs and helps keep your home's temperature consistently comfortable. With more efficient windows, you also use less energy, which reduces greenhouse gas emissions.
The NFRC label.
The National Fenestration Rating Council (NFRC) is a nonprofit organization for the window industry that developed an energy rating system based on whole-unit product performance – not just the glass performance. It's the only reliable way to determine the entire window's energy performance and compare products side by side.